Veggie Friends Brielle Peplum or Dress
Regular price

Sale price

$45.00 USD

Unit price

per
Introducing our exquisite handmade Brielle Peplum, a delightful addition to your little one's wardrobe. Crafted with love and attention to detail, this enchanting garment is designed to captivate hearts and bring out the charm in your child. Available in sizes ranging from 0/3 months to 6 years, our Brielle Peplum is a versatile piece that will grow with your child, making it a cherished outfit for years to come.
Exceptional Comfort: We understand that comfort is paramount for your little one, and that's why we've chosen the finest materials. Our Brielle Peplum is made from double-brushed polyester, a luxuriously soft and breathable fabric that ensures your child stays cozy and comfortable all day long. Say goodbye to itchy, uncomfortable outfits and hello to a happy and contented little one.
Charming Design: The Brielle Peplum boasts a design that's both chic and adorable. The standout feature of this garment is the beautifully designed straps that elegantly cross in the back. This unique detail adds a touch of sophistication while ensuring a secure fit. The peplum silhouette adds a playful flair, making this top perfect for any occasion, from casual playdates to special events.
Handcrafted with Love: Each Brielle Peplum is meticulously handcrafted by skilled artisans who pour their passion into every stitch. This dedication to craftsmanship ensures that your child receives a product of the highest quality, with attention paid to every detail. We believe that handmade garments carry a special charm that mass-produced items simply cannot replicate.
Versatile Wardrobe Staple: The Brielle Peplum is not just a pretty top; it's a versatile addition to your child's wardrobe. Dress it up with a pair of leggings or a skirt for a special occasion, or keep it casual with jeans for everyday wear. With its timeless design and comfortable fit, it's a piece that your child will love to wear time and time again.
Choose Quality, Choose Brielle: When you choose the Brielle Peplum, you're choosing quality, comfort, and style for your little one. Our commitment to providing the best for your child shines through in every aspect of this beautiful handmade garment. Watch your child light up with joy while wearing the Brielle Peplum, and treasure the special moments it creates.
Elevate your child's wardrobe with the handmade Brielle Peplum, a double brushed polyester masterpiece featuring elegant back-crossing straps. Order yours today and let your little one shine in comfort and style!
Share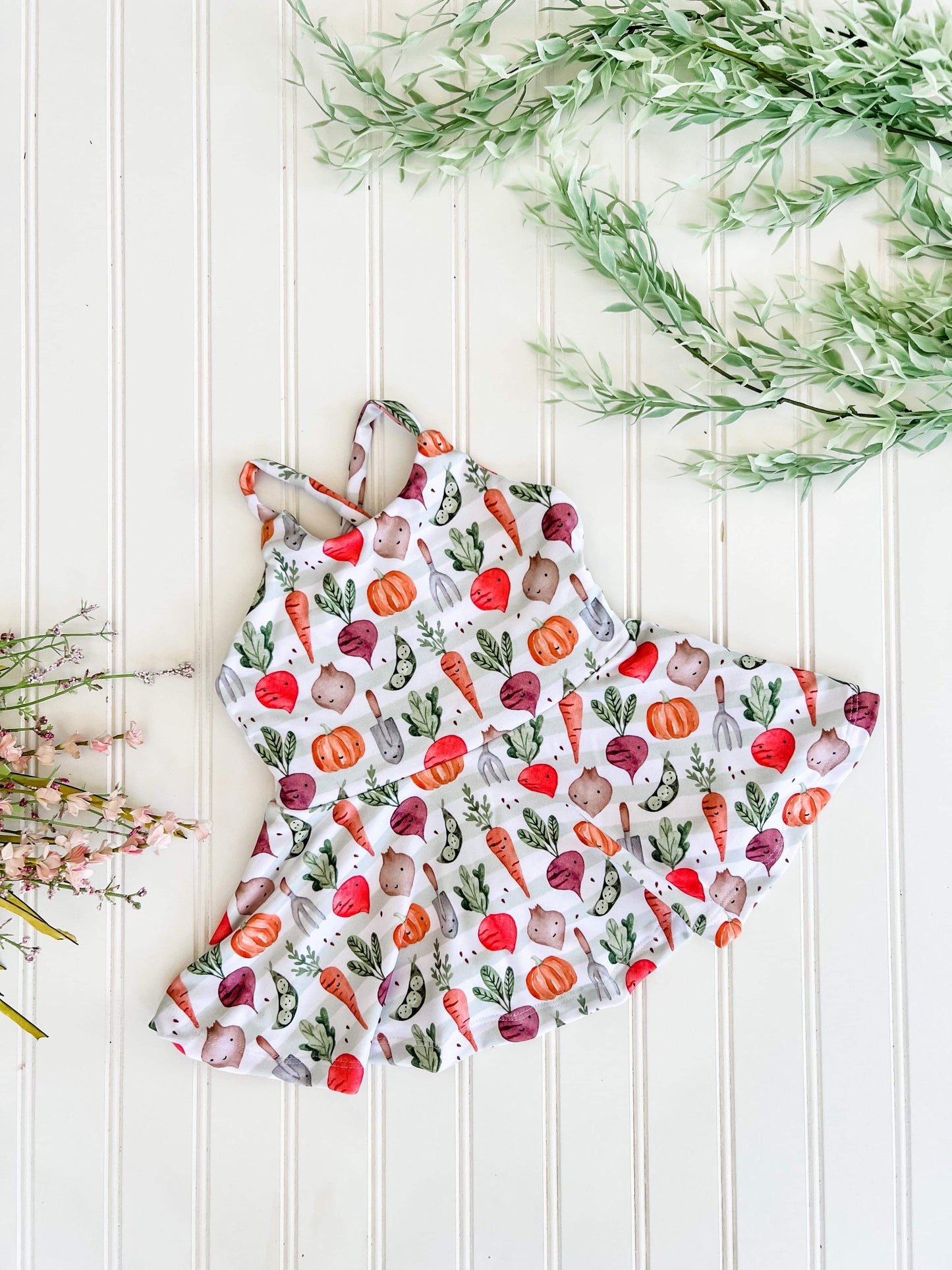 Product Safety
Children's safety is the top concern here at Hartt Designs. We want all of our precious babies to dress their HD best, but never at the expense of their health.
Always have adult supervision when a baby is wearing a bow or headwrap. A child can easily pull a bow down around their neck if left unattended. NEVER leave a bow/headwrap on a child in a car seat, especially while rear-facing.

Always remove bow/headwrap from the child before placing in a crib, bed, or playpen to sleep or play unsupervised.