Walrus Set
Regular price

Sale price

$45.00 USD

Unit price

per
Introducing our exquisite handmade Brielle Peplum, a timeless and charming addition to your little one's wardrobe. Crafted with love and attention to detail, this darling peplum is designed to delight and inspire.
Quality You Can Trust: Our Brielle Peplum is made from the finest organic American milled cotton spandex, ensuring the highest level of comfort and durability. We believe in using only the best materials for your little one, so you can rest assured that this peplum is as gentle on their delicate skin as it is on the environment.
Elegance in Every Stitch: Our skilled artisans pour their heart and soul into creating each Brielle Peplum. The precision and craftsmanship are evident in every seam and stitch, resulting in a garment that's not just clothing but a work of art.
A Stylish Touch: The Brielle Peplum is designed with fashion-forward sensibilities in mind. Its peplum style adds a touch of whimsy and flair, while the crisscrossing straps in the back offer a unique and stylish look that's perfect for any occasion.
Versatile Sizing: Available in sizes 0/3-6T, the Brielle Peplum grows with your child, ensuring they look adorable and feel comfortable as they take their first steps and beyond. This versatility makes it a must-have addition to your little one's wardrobe.
Perfect for Any Occasion: Whether it's a casual playdate, a family gathering, or a special event, the Brielle Peplum is versatile enough to suit any occasion. Dress it up or down, and watch your little one shine in this charming piece.
Supporting Local Artisans: By choosing our handmade Brielle Peplum, you're not only dressing your child in the finest quality clothing but also supporting local artisans who pour their passion into every creation.
Elevate your child's style with the handmade Brielle Peplum - a timeless, comfortable, and eco-friendly piece that will have them looking effortlessly chic. Order yours today and discover the joy of dressing your little one in a piece of artistry that's as unique as they are.
Share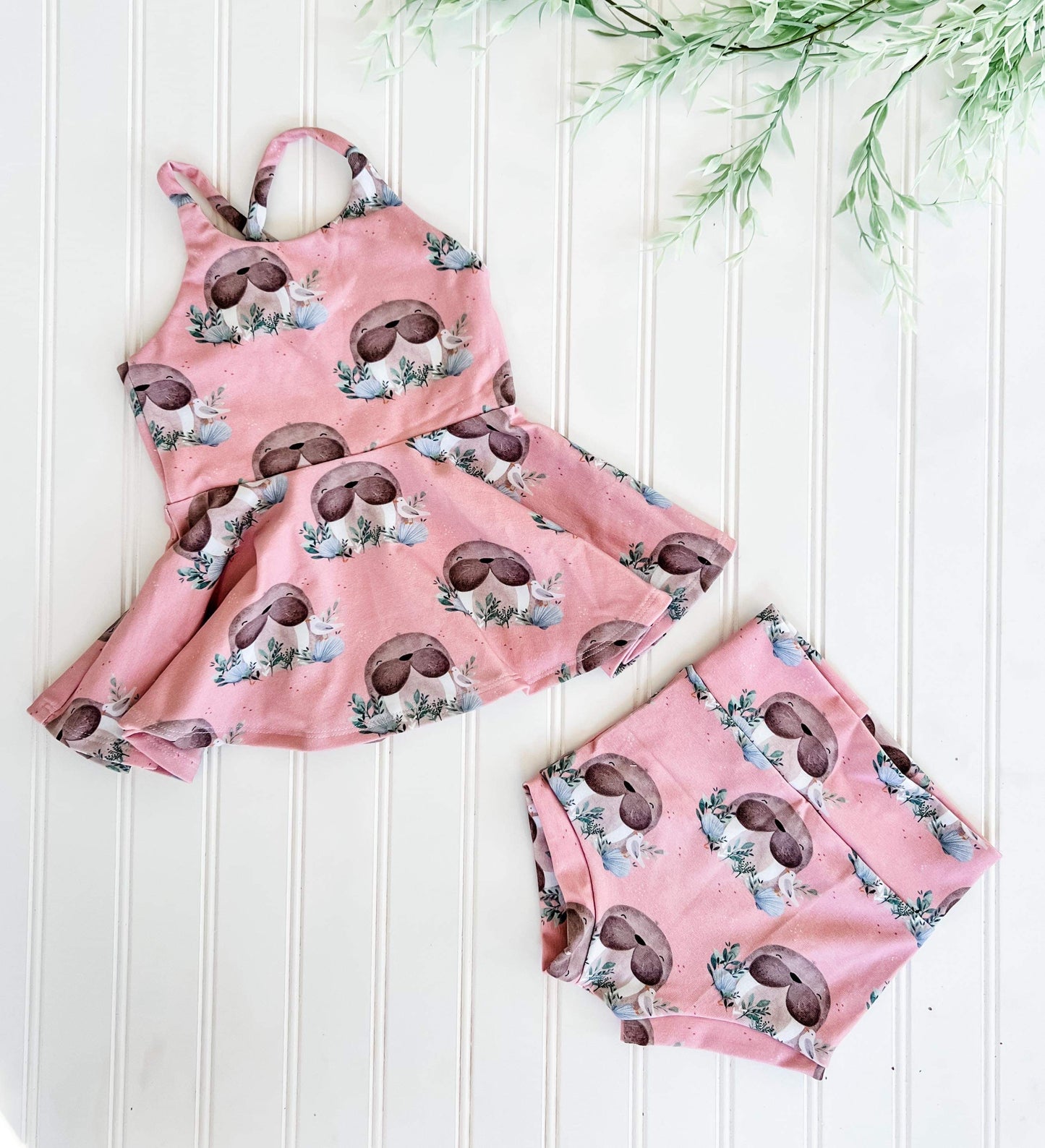 Product Safety
Children's safety is the top concern here at Hartt Designs. We want all of our precious babies to dress their HD best, but never at the expense of their health.
Always have adult supervision when a baby is wearing a bow or headwrap. A child can easily pull a bow down around their neck if left unattended. NEVER leave a bow/headwrap on a child in a car seat, especially while rear-facing.

Always remove bow/headwrap from the child before placing in a crib, bed, or playpen to sleep or play unsupervised.